Morning walk become fatal for 58 year old woman
Mumbai -
Death is inevitable and can happen to any person, anywhere and at any point of time. 58-year-old Kanchan Nath became the prey of sudden death.
58-year-old Chembur resident had no idea that her morning walk will be her last walk. On Thursday morning, she went for a morning walk to never return back.
While she was walking on the road near Chembur's Swastik Park, a coconut tree fell on her head. Such was the impact, she fell down on the road and became motionless. Onlookers immediately rushed to her side and lifted her and brought her to the safer side. She was then admitted to Sushrut hospital. However, on Saturday morning, she succumbed to her injuries. Kanchan Rajnath was a yoga teacher.
Women died in Chembur as an old tree fall in her https://twitter.com/Watch">@watch https://t.co/QRzinBmWv8">pic.twitter.com/QRzinBmWv8

— Mumbai Live (

@MumbaiLiveNews

) https://twitter.com/MumbaiLiveNews/status/888678451326074881">July 22, 2017
BMC ignores society member's plea, declares tree as fit
Chandroday Society members claimed that the tree which fell on Kanchan Rajnath was on the verge of falling. They had made complaints about the same. On 17 July 2017, they wrote to the BMC to cut down the tree and paid INR 1380 for the same. M/Ward civic officials came for the inspection and they declared that the tree had was not dangerous and no need to cut down.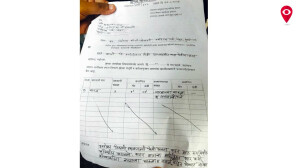 Husband holds BMC responsible for her death
Kanchan Rajath's husband blamed that the BMC was responsible for his wife's death. He alleged that the BMC gave the false report about the tree and shied away from their responsibility.
Meanwhile, local corporator Asha Marathe jumped into the controversy and wrote to the BMC commissioner citing that the BMC's negligence has led to the women's death. She has asked BMC commissioner to take action against the concerned officers.