Woman captured on CCTV while stealing money
Mumbai -
An incident captured in CCTV camera in which a woman stealing cash Rs three lakh from a printing press in Malad West. The owner of the printing press has kept cash Rs three lakh in the cupboard to pay salary to the workers.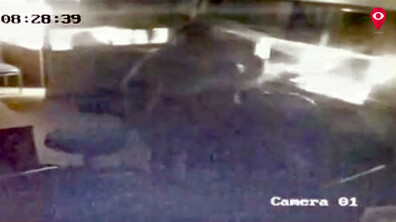 On 12 April, when the woman came to clean the office while cleaning the office she saw the cash and stole the cash from the cupboard.
When the printing owner Prakash Doshi reached office around 10 am, and he was searching for the cash he did not found the cash he kept. When he searched the CCTV footage, the woman was clearly seen taking away the cash. Prakash Doshi did not lodge a complaint against the woman as she was poor and her three children were dependent on her.