Leopard attacks 5 year old at Aarey Colony
Leopard attacked 5 years old boy at Goregaon's Aarey Colony's unit number 18 around 10 pm.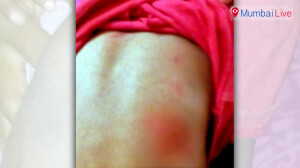 Boy was sitting outside the house with his parents. After a while, his parents left for work leaving the boy alone in the verandah. Seeing no one, a leopard attacked the boy. When the boy started screaming, his parents and neighbours came running and tried scaring the leopard away who then ran away. The boy got away with minor injuries.