Proxy attendance? No chance, students...
Mumbai -
From this academic year onwards, college students will have to be careful with their attendance. Because, college is planning to get strict with the attendance by installing biometric machines. This move has been taken to curb proxy attendance. The students who will not follow the attendance will face the action.
Mithibai College
Mithibai College has started 'Radio Frequency Identification System' which will not allow any student to do a proxy attendance. This system is not just limited to students but will be applicable to teachers, workers and principal. The students will be given System Application Product (SAP) which acts like an ID. These cards will be given to junior college students for two years and senior college students for three years.
Kishanchand Chellaram College (KC)
KC College students will also get smart cards which they will have to use while entering and leaving the college. This is mandatory for the students. "Currently, there are 7,000 students and so this system has been made mandatory for students who have taken admissions in various courses," said Manjula Srinivasan, principal, KC college.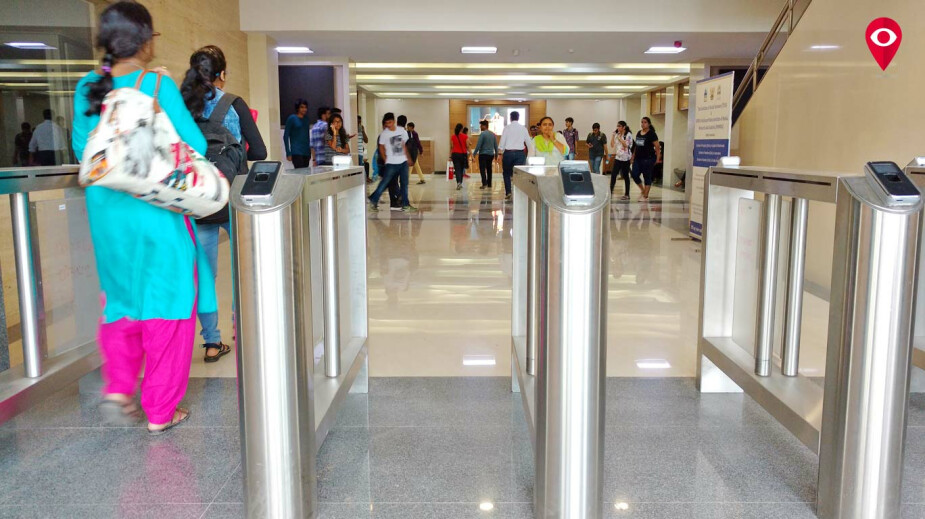 Narsee Monjee College (NM)
"As our building will be redeveloped, we will not be installing biometric machines this year. However, we take attendance in every lecture and we keep the monthly record of it. We call parents on 5 of every month of those children who have less attendance. We will start the biometric machines once we shift in the new building," said Parag Ajgaonkar, principal, NM college.
Ruparel College
This college has installed biometric machines in the college but this will be limited to students who have taken admission in various courses. But if it becomes successful then it will be applied to all students.