Marathi film director Ravi Jadhav celebrats Holi with special children
Mumbai -
A special Holi celebration was organized for special students on Friday by Mulund's Vithai Prathisthan.
On this occasion, Marathi film director Ravi Jadhav also presented. Differently abled students played with colours and enjoyed their Holi.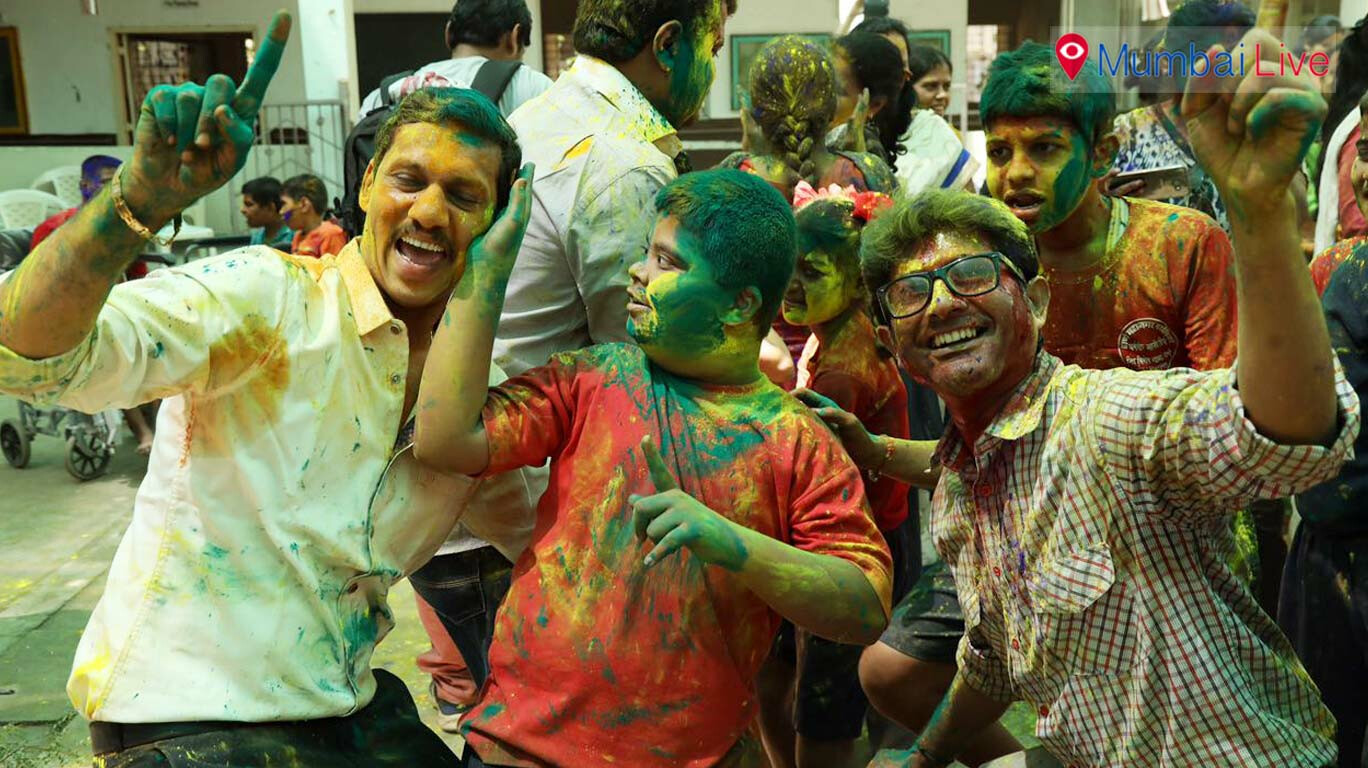 Vithai Sanstha President, Abhijeet Chavan said that has been organizing Holi for these children from last 12 years. Chavan also said that he enjoys celebrating Holi with these kids.