Worli's Babuji and his 124k children
Mumbai -
"I have an unusual name, I know," smiles 72-year-old Worli resident Rahamin Jacob Charikar. It's not just his name that's out of the ordinary though. Charikar is one of the few Mumbaikars whose love for trees goes way beyond caring for them on World Environment Day.
"I think it is our duty to preserve the environment by planting trees and by keeping the surroundings clean. I clearly remember the year 1995. I stay on Worli Hill Road where the area is surrounded by the slums. There used to be filth around and to top it all, children used to openly defecate on the roads. I started giving four chocolates to each child. Slowly, the number increased and a number of children started coming to my place for chocolates. Now their parents started wondering who was giving their children the chocolates. One fine day, some of the parents came to me and asked me about my act. I told them, I wanted to talk to you and I thought this is the only way to reach out to you. I made them understand that open defecation was unhealthy. Children are vulnerable and can fall ill easily. Instead, they should defecate in toilets. I did it for three months and it worked. I also gave them phenyl to use in their homes and in their surrounding areas. Gradually, children started using toilets. BMC also realised my efforts and they built more toilets in the area," smiles Charikar.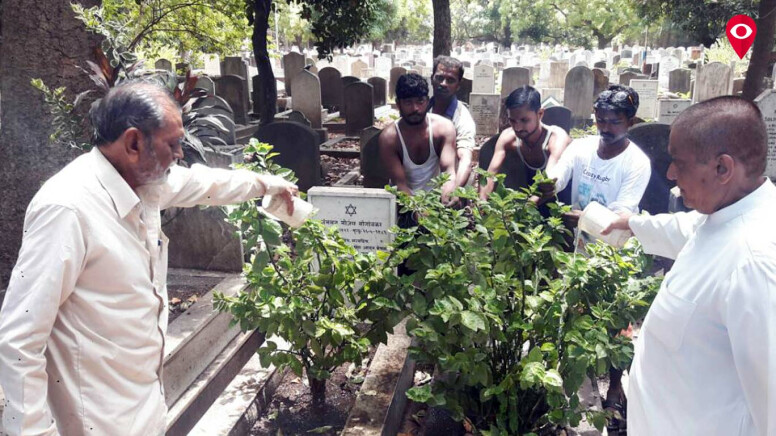 Charikar was happy with the development but he wanted to do more for the environment. He then took an oath of setting up a garden near the Jari Mari Mata temple. "It was 1996 when I started an ALM in the area. Firstly, I took the slum dwellers into confidence and told them about the importance of cleanliness and need to conserve the environment. Then with their help, I started collecting waste and gathered it at one place. I asked BMC to lift it and clean the area. It took me one year to clean up the area. Then I started planting saplings. Till date, I have planted 1,24,000 trees and want to do more," said Charikar.
Charikar adds that many of his friends visit his place but no one used to eat owing to the filth around. But, now the scenario has changed. The walls which surround the area are freshly painted and it's all green. A Bene Israeli himself, he adds that his Israeli friends and tourists as well love coming to his area now. "This years 'World Environment Day', I took an oath that I would plant 10,000 saplings.I have already planted 6,500 saplings and now will be planting 3,500 more. Along with this, I planted 200 trees in the cemetery situated at Dr E Moses road with Mumbai police," he adds proudly.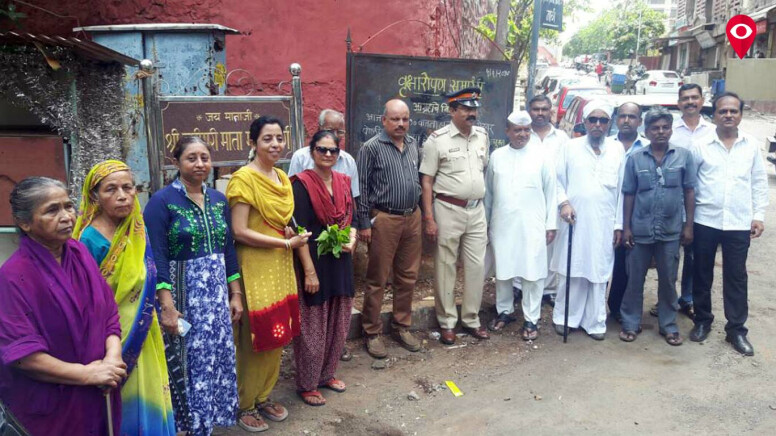 Charikar's children have settled abroad and they would like him to join them. But Charikar does not want to leave his 1,24,000 children (he refers to the trees he has planted as his children)."I am very happy with my children here. I can't leave them. I love planting saplings and will continue to do so, till my last breath," he says simply.