IMA calls off doctors' strike after meeting with chief minister
Mumbai -
The Indian Medical Association, Maharashtra branch has called off its stir.
Doctors attached to the IMA and its affiliate associations had stopped regular medical services for the last three days in support of resident doctors who had struck work in wake of attacks by patients' relatives.
Action committee chairman Dr Anil Pachnekar said the strike by the IMA was called off following successful talks with the chief minister Devendra Fadnavis, health minister Dr Deepak Sawant, medical education minister Girish Mahajan and state home minister Dr Ranjit Patil.
The meeting, which lasted more than an hour, occurred soon after the CM made an impassioned speech in the state assembly, asking the 'insensitive' doctors to remember their Hippocratic oath and to resume their duties immediately.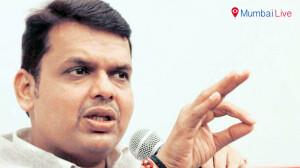 At the meeting held at Mantralaya, the CM reportedly agreed to the IMA's demands, including creation of a special police cell for protection of private practitioners.
The CM also reportedly said that the government would take care of all expenses of litigations against students and also the expenses of treatment of doctors / students if they are injured in such unfortunate incidents.
The CM suggested that since the Doctors' Protection Act has a provision for imprisonment up to three years, making it easily bailable, an amendment would be made to change the imprisonment clause to seven years, making bail unlikely.
While the IMA has withdrawn its agitation - meaning doctors throughout the city will start attending their OPDs from today, it is still unclear if the resident doctors have withdrawn their own agitation.
Read more here -
'ENOUGH IS ENOUGH' SAYS CM, ISSUES FINAL WARNING TO STRIKING DOCS