Opposition leaders shout slogans to waive off farmers loans
Opposition leaders and Shiv Sena ministers shouted slogans outside mantralaya and demanded to waive off the farmer's loan. Meanwhile, NCP MLC Dhanjay Munde criticised the Sena for not remaining present during Governor's speech at Vidhan Bhavan. Congress senior leader Narayan Rane too criticised the Shiv Sena ministers.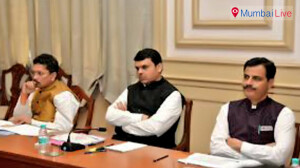 The leader of opposition Radhakrishna Vikhe Patil said that almost 9,000 farmers have committed suicide and still the state has not done anything for grieving farmers.