State Budget 2017-18
Mumbai -
State budget 2017-18 was presented by state finance minister Sudhir Mungangtiwar under the supervision of CM Devendra Fadnavis. The opposition leaders created ruckus which went on till the end of the budget. Mungantiwar presented the budget amidst the chaos. While doing so he took a dig at opposition leaders and criticized as well. In total, Rs. 62,844 crore's budget was presented.
What is for Mumbaikars?
A consolidated provision of Rs. 710 cr for metro projects at Mumbai, Pune and Nagpur.
Govt is planning to complete Shivadi-Nhavasheva, Navi Mumbai airport, Navi Mumbai metro projects as early as possible.
Maharashtra School of Drama will be established at Chitra Nagari of Mumbai on the lines of National School of Drama to encourage new concepts & experiments in theater.
A Resolution of constructing 2.5 lakhs houses under the Pradhan Mantri Avas Yojna.
A provision of Rs. 1600 crores for developed cities selected under the Smart City Mission.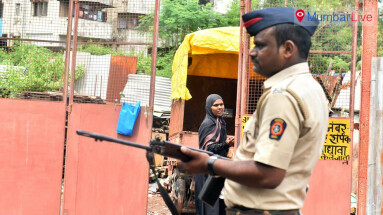 These things will be costly
Alcohol, toddy drinks, paper lottery
These things will cost less
Swapping machines
Farmers and agriculture
A provision of Rs. 50 crores will be used for the expansion of the weekly market scheme for doubling the income of the farmers and for giving fair price to the agricultural products.
New scheme will be carried out by giving cold van for the transportation of agricultural products.
Provision of Rs. 200 crores is made available for the new scheme of Community Group Farming. Upon successful implementation of this pilot project, the same will be replicated throughout the State.
Nanaji Deshmukh Krishi Sanjivani project worth Rs. 4000 crores will be introduced with the aid of the World Bank for saving the agriculture from the drought and to address the problem of soil salinity.
Agriculture to be the sector for investment with a view to double the productivity of the farmers by 2021
Substantial provision of Rs. 8,233 crores for the Water Resources Department.
The provision of Rs. 2,812 crores will be made available for 26 projects under the Pradhan Mantri Krishi Sinchai Scheme.
The first phase of the Krishna- Marathwada Project water distribution to be completed in the next four years for which special provision of Rs. 250 crores will be used
Roads and Transport
Roads of length 2211 kms to be improved with completion of 252 major bridges under the Central Road Fund.
Provision of Rs. 361 crores for incentive grant received from the Central Government for the non- conventional energy.

Water and Irrigation
500 new water supply schemes will be sanctioned under the Mukhyamantri Gramin Pey Jal Programme (Chief Minister Rural Drinking Water Programme) for which Rs. 300 crores has been granted.
Rs. 200 crores will be provided for sustainable and quality water supply under Jal Swaraj programme for additional water supply schemes to 39 semi- urban areas.
The Integrated grid system will be used to establish permanent measures to overcome water scarcity in the Marathwada region. Additional provision of Rs. 15 cr will be used for preparing pre-feasibility report.
A provision of Rs. 1200 crores for the Jalyukt Shivar Scheme
A provision of Rs. 225 crores will be used for the farm ponds and wells on demand under the Mahatma Gandhi EGS.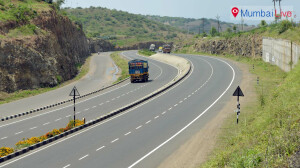 Provision of Rs. 979.10 crores for agricultural pump connections and infrastructure facilities of the power sector at Nagpur, Bhandara, Gadchiroli and Wardha districts.
Provision of Rs. 125.64 crores is made for Dr. Punjabrao Deshmukh Interest Subsidy Scheme.
Health
Cancer Hospital at Aurangabad will be upgraded to State level Cancer Research Institute for which Rs. 126 cr will be used.
Rs. 43 cr will be provided for mammography machines, colposcope and velscope machines which will be made available at 253 government health institutes for the diagnosis of breast cancer, ovarian cancer and oral cancer.
For CT scan machines, Rs. 77.50 crores will be used and these machines will be made available in 31 hospitals for accurate diagnosis of common patients.
Mahatma Phule Jan Arogya Yojna (Mahatma Phule Public Health Scheme) to be implemented by expanding the Rajeev Gandhi Jeevandayi Arogya Yojana for which Rs. 1316 crores have been granted.
Under the National Urban Health Mission, a provision of Rs. 211 crores will be used for providing best health services to the cities having population up to 50,000.
A provision of Rs. 559.30 crores will be used for construction and strengthening of government medical colleges and hospitals.
Contagious Disease Research Laboratory will be established in Sindhudurg district for diagnosis, treatment, training and research of monkey- fever which is prevalent on the border areas of Maharashtra-Karnatak and Maharashtra-Goa.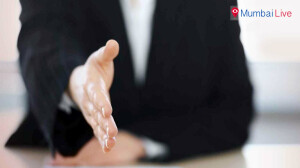 Environment
Government is determined to make rivers pollution free with a serious view towards addressing environment issues.
Central Government has sanctioned Rs. 100 crores for reducing the pollution of Mula and Mutha rivers.
A provision of 20.88 crores for Paryavaran Seva Project will be implemented in 50 secondary and higher secondary schools of twelve districts for the awareness regarding environment.
Animal and husbandry

Rs. 25 crores will be provided for chain link fencing scheme & supply of LPG gas cylinder to 100% families residing in vicinity of forests by expanding the Dr. Shyamaprasad Jan Van Vikas Yojana to reduce damages to crops by wild animals.
To reduce man-animal conflict, a compensation of four times the market rate of the land will be provided to persons shifting voluntarily outside the sanctuaries, Rs. 45 crores will be provided for this purpose.
Natural Disaster Mgmt & Direct Task Force will be established at Chandrapur Forest Academy Complex.
A provision of Rs. 80 crores for encouraging eco- tourism in Navegaon- Nagzira, Pench tiger reserve, Umred Karhandla sanctuary areas.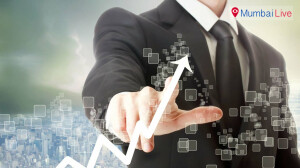 Minorities
Rs. 200 crores will be made available to Annasaheb Patil Economically Backward Classes Development Corporation for comprehensive development of Economically Backward Classes.
Rs. 200 crores for OBC Development Corporation and Rs. 50 crores for Shamrao Peje Konkan Kunbi Development Corporation as share capital.
A provision of Rs. 332 crores for various welfare schemes of Minorities in the State.
A provision of Rs. 125 crores will be used for the upliftment of living standards of the Minority Communities from rural and urban areas.
A provision of Rs. 8 crores for the training institutes to prepare the Minority candidates for the competitive examinations.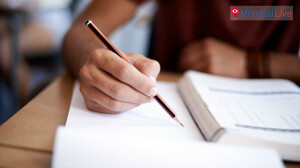 Women Child and Welfare
A provision of Rs.310.57 crores has been made for providing nutritional diet to the children under the Integrated Child Development Scheme.
Rs. 7.94 crores will be made available and additional funds will be provided as per the requirement for the Women's Commission.

Rural Development
55,118 women self help groups will be formed for poverty alleviation and strengthening of poverty alleviation institutes from rural areas under Deendayal Antyoday Scheme. A provision of Rs. 133.84 crore will be made.
A new scheme named Asmita will be launched to provide sanitary napkins at concessional rates to adolescent girls from secondary and higher secondary schools of zila parishads from rural areas.
A provision of Rs. 53.80 crores as prizes to the smart villages selected at tehsil and district levels.
A provision of Rs. 800 crores has been made for the construction of houses for the Scheduled Caste and New Buddhist communities from rural and urban areas under the Ramai Avas Yojna and a provision of Rs. 110 crores for the landless for purchasing land for constructing home under Deendayal Upadhyay Scheme.

Others
To ensure cashless transactions and bio metric distribution of food grains, EPOS machines will be installed at 52000 fair price shops under the computerization of PDS.
A provision of Rs. 174 crores will be used for the development of basic infrastructure at different tourist places.
Necessary funds will be made available for the construction of a memorial of Punyashlok Ahilyabai Holkar at Chondi, district Ahmadnagar.
Rs. 3 crore will be used per year for the construction of toilets and other facilities at Pandharpur for devotees.
A provision of Rs 17.32 crores has been made available for conservation of the Marathi language.
A provision of Rs. 1605 cr will be used for the effective implementation of Swachch Maharashtra Abhiyan.