IPS officer Krishna Prakash becomes the first civil servant to win the 'Ironman triathlon'
Mumbai -
Meet Prakash, the first serving Indian civil servant to complete the ironman challenge in France.
What's the story?
Indian Police Service officer, Krishna Prakash has completed the 'Ironman' challenge in France. He becomes the first Indian civil servant to complete the intense race. It took Prakash about 14 hours and 8 minutes to complete the triathlon.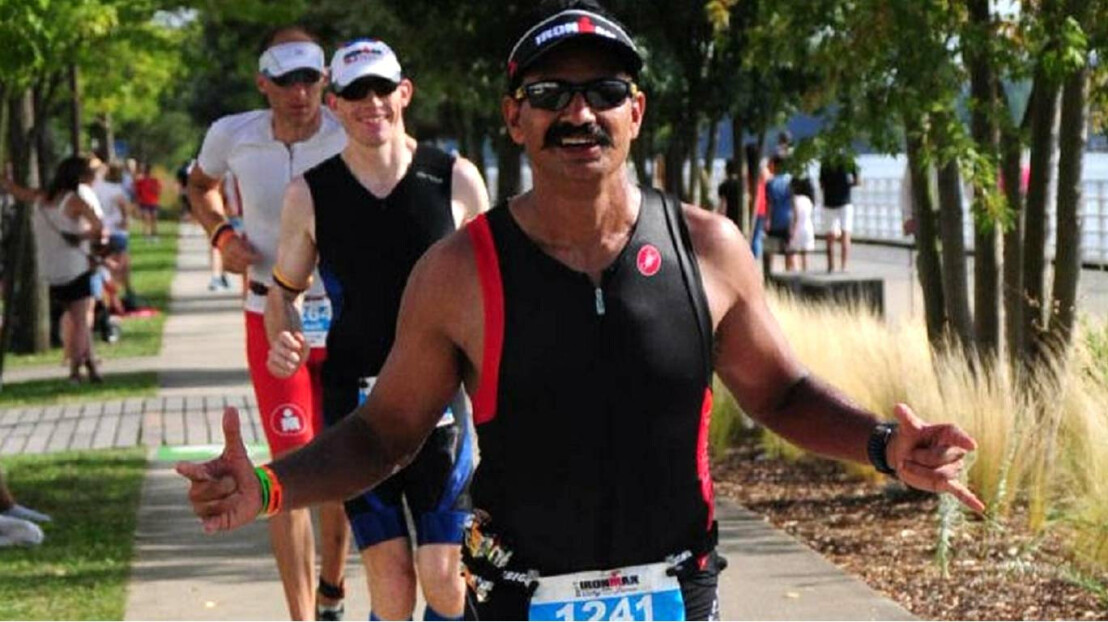 Who is Krishna Prakash?
Krishna Prakash is an IPS officer from the 1998 batch. Prakash, who served the highest duty in the state, had also been appointed as Additional Commissioner of Police of Southern division of Mumbai in 2012. Currently, he serves as the IG VIP securities in Mumbai.
Kudos 1998 IPS Krishna Prakash on completing IRONMAN triathlon at Vichy, France 3.86 km swim, 180 km cycling & 42 kms running without break. pic.twitter.com/BXD6xGxegN

— IPS Association (@IPS_Association) August 28, 2017
I am very happy that I participated in such a difficult competition and successfully completed it. My family, friends and my colleagues have a huge share in this success. I am able to achieve this success because of their support," Krishna Prakash, IPS officer.





What is the 'Ironman Triathlon'
The Ironman triathlon is one of the hardest one-day endurance race in the world which requires an athlete to cover a staggering 140 miles from the beginning to the end. The race begins with a 3.86 km swim, which can be an open ocean swim or a lake or river swim. After the race is a cycling segment of 180 kilometres, followed by 42 km of running.
In 2015, Milind Soman completed the Ironman challenge in 15 hours and 19 minutes, on his first try. The triathlon includes a 3.8-km swim, a 180.2-km cycle ride and 42.2-km run raced in that order without a break which the participants are required to complete within 17 hours to win the title of 'Ironman'. The title 'Ironman' is given to every person who achieves the feat within the given time.