Gautam Buddha's philosophy through paintings
Artist Priya Pramod Patil organized a painting exhibition based on Gautam Buddha's philosophy in Nehru Center in Worli from 14 March to 20 March.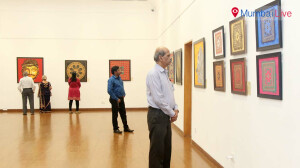 This painting exhibition will be until 20 March. The exhibition entry is free and will be open from Morning 11 to 7 pm. Priya Patil has highlighted the myths of symbols based on Buddha elements and symbols in her paintings.