BMC's monsoon claims full of holes!
Mumbai -
Like every other year, this year too, the BMC's claim that Mumbaikars will not face any pothole woes during the monsoon has turned out to be hollow. Mumbai witnessed moderate showers over the weekend and already the roads are riddled with big potholes. The BMC which had claimed that there will be no potholes, is now busy filling them up fast as they spring up. You could still catch some of these at Bhandup, Dadar, Ghatkopar, Kandivali and other areas. The potholes are also visible at Tilak Nagar bridge signal, Bhandup's Jangal Mangal road and Quarry road.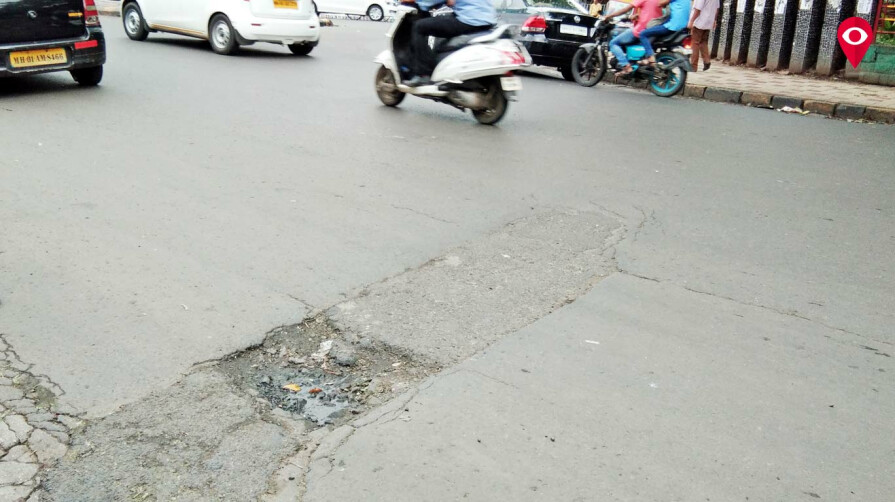 The reason for these potholes - the trenches which are dug up by various authorities. In Dadar, there was one trench which was closed over but after the arrival of the monsoon, the top soil washed away and what was left was a big pothole. a similar scenario was obvious at Jangal Mangal Road and Tembhi Pada in Bhandup. The local residents, as well as corporator Vaishnavi Sarfare, complained that BMC did not cover up the trench effectively but did a shoddy job. She also took a dig at standing committee chairman Ramesh Korgaonkar who resides on the same road, saying that he did not repair it despite being a local resident.
Who digs a trench?
A trench is dug up by various facilities to lay down cables and wires. These can go up to 20 external utilities. Each company has to pay prescribed fee to dug up the trench and the BMC hires a contractor to close the trench. If there is a pothole on the place of trench then the contractor has to close it.
Why potholes appear on road
- Water erodes the tar and so potholes appear on roads
- Heavy rainfall washes away the tar
With the monsoon having just fleeting brushed the city so far, one shudders to think what the following weeks will bring!