More penguins at the Byculla zoo soon?
Mumbai -
Mumbai, which has been enraptured by its imported Humboldt penguins, may soon get some more good news. The seven penguins from Antartica, lodged at the Byculla zoo, may get a few new additions in the next few months.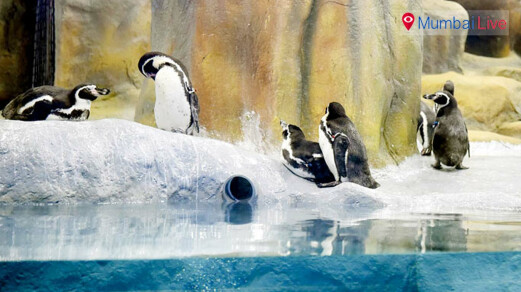 The reason? It's mating season in March- April for Humboldt penguins and we may soon have a patter of some more happy feet at the special enclosure that houses them.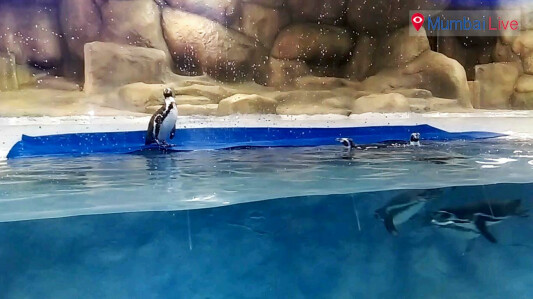 Amongst the seven, there are three male and four female penguins. The Humboldt penguins start hunting for their life partner when they are around three years old, as they develop the ability to mate.
Mating for these penguins is divided into two seasons, i.e. from March to April and October to November. For now, there are three couples among the penguins at Byculla zoo and one female is waiting for a companion. They have been named after famous cartoon characters- Popeye and Olive, Molt and Bubbles and Donald and Daisy. Flipper is still waiting for her companion.

These couples stay together the whole time and they swim in pairs. After mating, the female penguin lays eggs in one and half months. Female penguins can lay one or two eggs at the same time. The baby penguin is hatched in the span of one and half months.
Humboldt penguins
- Humboldt penguins are found in South America
- They are found more in Peru and Chile
- These penguins stay in caves of ocean
- Male penguin weighs 4.9 kg while female penguin weighs 4.5 kgs
- These penguins look alike other penguins except they have different colour on their head
- Mating season has two seasons – March to April and October to November
- Female penguin lay eggs after two months of mating
- Female penguin can lay one or two eggs
- In the span of 1.5 months, baby penguin comes out of eggs
- Penguins are loyal and are emotional
- They are peaceful and are understanding
- They eat small fishes