Amit Sadh gets candid about his life and Sarkar 3
Mumbai -
Ram Gopal Varma and his most-talked film Sarkar 3 is all you will get to read on the internet nowadays. While most of the cast is same, many new faces will be seen in Ram Gopal Varma's ambitious project Sarkar 3. We got to catch up with Amit Sadh, who is playing Subhash Nagre's grandson Shivaji Nagre. "Mat bhool ki main sarkar ka pota hun. Main Shankar nahi hun. Ye khel unhone shuru kiya hain, khatam main karunga", is one of the Amit Sadh's dialogues you will get to see in the film. We wanted to know more of the character and Amit Sadh's life. And so we caught up with Amit Sadh where he got candid about his life, his role in Sarkar 3 and about his personal life.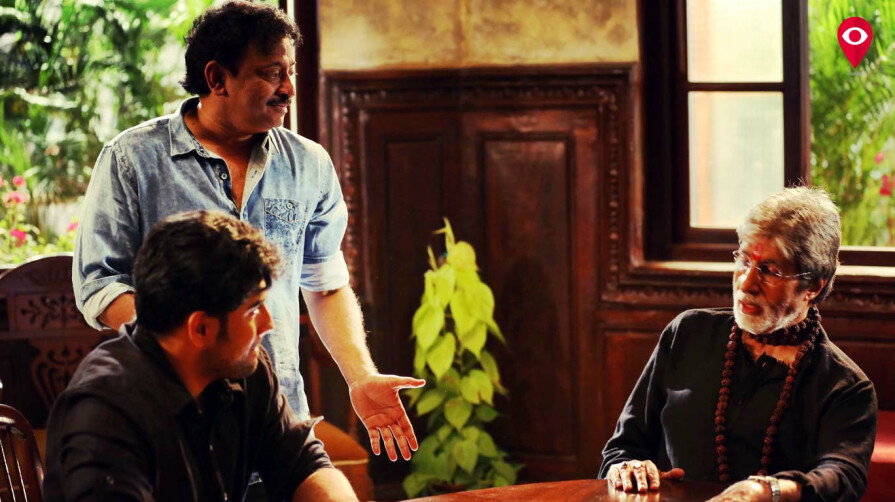 Amit was the chosen one..."I got a call from Ramu sir (Ram Gopal Varma) that I have been chosen by Amitabh Bachchan for Sarkar 3 movie. I was overwhelmed and got super excited. I was called for the photo shoot where I was told to give angry looks. So, during the photo shoot, I showed my aggression and got selected," said Amit Sadh.
Shivaji Nagre and his anger...
"The character I am playing is of an angry youngster who wants to avenge his father's murder. But there is more to it. And one has to see the movie to know about it," said Amit.
Did you seek anyone's help for the character you are playing...
"I was totally nervous. Working with Amitabh Bachchan is like, you have to give your best. But I did my homework and I sought the help of Subhash Nagre. Yes, believe it or not. This character holds strong principals. Nagre teaches you to stay away from greediness and fear which he thinks paralyses the person and so I follow his principals. Along with this, I also believe in myself," added Amit.


No Marathi dialogue...
He informed that there no such scene where he speaks in Marathi. But he will be seen in a show where he will be playing a character of a cop who is Maharashtrian. This said serial will be released n 2017.

There is no Thackeray connection...
We asked him if he is playing the character of Aditya Thackeray, to which he said that it is useless to say that there is a Thackeray connection because there is none. "If you connecting my character with Aditya Thackeray then whom will you connect my father's role with who gets killed by my uncle Shankar. This is a Hindi movie and one should see it as a movie," he said.
Enjoying the sunshine...
Amit shared that he has faced a lot of difficulties and has seen a lot of bad days. "I have slept on roads and also tried committing suicide. Have seen violence as well. But now things have changed and I am happy with my today. Now I am experienced and looking out for stability," he said.

No romance in the movie...
There is no romance in the film says Amit. He said it is illogical to add a romantic scene to the action film thinking that audience might get bored of the action scenes. "There is one angle though where you will get to see a small romantic scene but it is put in a different manner," he said.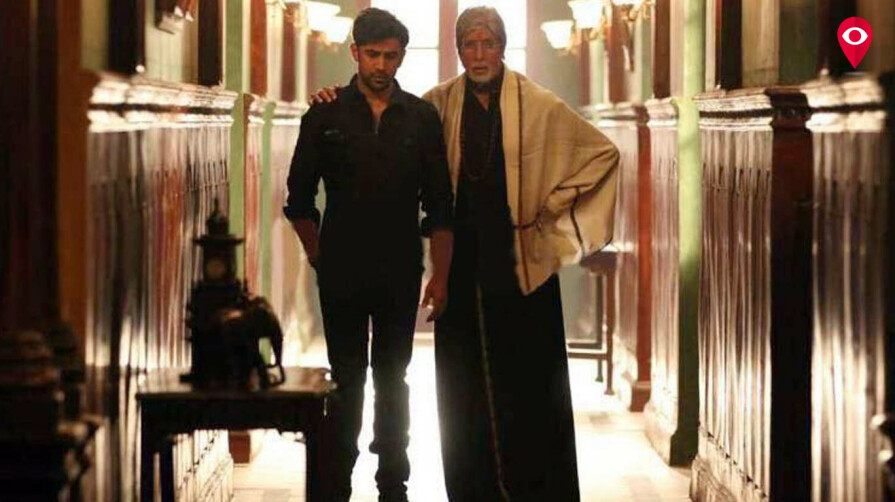 Working with Amitabh Bachchan is like...
"Don't ask. It is refreshing and exhilarating. Working with Amitabh Bachchan is something which you cannot describe in words," said Amit.
Upcoming films
Ragdeshahi – Film based on Indian Army
Yara – Bollywood commercial film
Brid (web show) – It is about a cop