Hit Originals vs. Flop Remakes
Mumbai -
Many bollywood movies are being remade from many regional movies. But, unfortunately not all movies make the mark, like that of the regional or reference films. Infact, many movies which were remade do not earn well at box-office. But why? What do the critics think went wrong?
Here are 5 such movies which were remade but were big flop in Bollywood.
Ok Jaanu (O Kadhi Kanmani)
Ok Janu is a remake of a Tamil romantic film O Kadhi Kanmani. The movie is about a couple who opts for live-in relationship and how they go through the ups and downs. As per the numbers, Tamil movie was a superhit but 'Ok Jaanu' did not make an impressive collection at the box office, despite some good songs.
Film critic Anupama Chopra wrote, "If you're interested in the story of Adi and Tara, a young live-in couple in Mumbai, you can see Mani Ratnam's vastly superior O Kadhal Kanmani. I can guarantee that you will fall in love with Dulquer Salmaan and Nithya Menen, who combined an effortless charm with emotional heft. That film seduced me with its gorgeous AR Rahman soundtrack and lyrical love story. This one just feels unnecessary."
Box office collection of the hindi remake is reported to be Rs. 15.75 crores
Ramaiya Vastavaiya (Nuvvostanante Nenoddantana)
Prabhu Deva directed 'Ramaiya Vastavaiya' is a remake of a Telugu film Nuvvostanante Nenoddantana failed to woo the audience who did not do well at box office. The film launched the not-so-popular Girish Taurani and also featured Shruti Hassan in the film as the lead actress.
If the plot reeks of Bollywood from the 80s, and it isn't very pleasing to watch the film. Indian Expess wrote, "It is a remake of a Prabhu Deva's own Telugu hit which was a remake of Maine Pyar Kiya, which itself was a refurbished version of the romances Hindi cinema was churning out in the '60s".
Girish Taurani's efforts did not reap well at the box office, marking a collection of just Rs.36.3 crores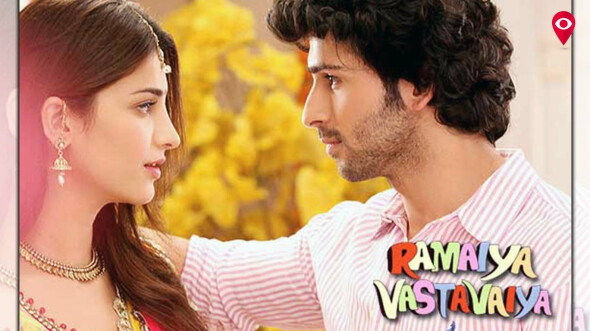 Billu Barber (Kadha Parayumbol)
Billu Barber is a remake of a 2007 Malayalam film 'Kadha Parayumbol' which has Sreenivasan in Irrfan's role and superstar Mammootty in SRK's. The film is about a famous Bollywood actor who visits a small village for a film's shoot where a hairdresser claims that the actor is his childhood friend and he becomes talk of the town.
Film critic Rajeev Masand wrote, "The key problem in director Priyadarshan's Hindi remake is that he uses Shah Rukh excessively, and in a manner that ultimately hurts this simple film."
Rediff reviewed the film and gave three and half stars and also mentioned that "Kadha Parayumbol is a refreshing experience for the viewer who is rueing the fact that Malayalam Cinema has touched nadir of mediocrity."
The box office collection of the film was Rs. 9.3 crores
Akira (Mouna Guru)
Sonakshi Sinha's film Akira is a remake of 2011 Tamil film 'Mouna Guru'. The story of the film is about a girl who falls into a trap of corrupt system and yet survives. The movie did create an impact about women empowerment and strength and some scenes were quite a hit on social media. But that is all, sadly!
Rediff in their review wrote, "A bland remake of the Tamil hit Mouna Guru, which involved a reserved youngster's misunderstood angst and refusal to take things lying down on provocation, girl power is merely a USP device in Akira"
Box office collection of Akira was recorded as Rs. 39.85 crores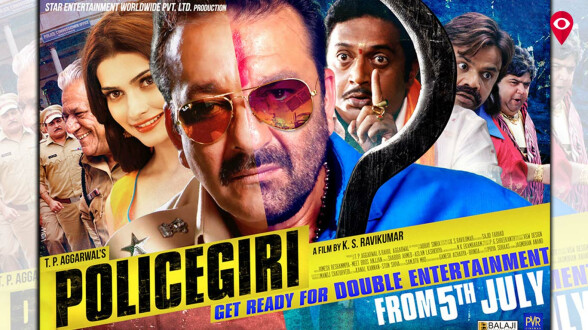 Policegiri (Saamy)
Policegiri is a remake of Tamil film Saamy starring Vikram and Trisha. Directed by K S Ravikumar, it failed to mark its presence. The film is about a fearless cop (played by Sanjay Dutt) who handles the criminal in his own unique way. The movie did not do well even though Baba tried his best.
Rediff gave this film one star. "Where as those are at least mildly amusing, K S Ravikumar's remake of Tamil hit Saamy is so hopelessly timeworn, neither its jaded leading man nor its crummy screenplay can salvage this mess no matter how many men Dutt hurls in the sky".
Baba's film made a box office collection of merely Rs.16.81 crores