Team India gets a new look as Nike launches the new football kit
Mumbai -
In less than a month, India will play host to the first official FIFA tournament in the U17 World Cup. 24 teams will be ready to go for the prestigious trophy. Nike has decided to give team India a new look as the kit sponsors have launched the new national kit.
Also Read: Football Legends Inaugurate FIFA U-17 Winners' Trophy During An Exhibition Match
Inspired by the history and heritage of the Blue Tigers, India's latest Nike national team kit features a new shade of blue and an orange stripe that runs the length of the jersey and shorts. That stripe expands when a player is in motion to maximize ventilation, complementing Nike's proprietary Dri-FIT technology that helps draw sweat away from the body. These features allow players to perform at their best by remaining cool, dry and more comfortable.
Over the years, I have witnessed the India national team kits evolve as the game has. As we continue our journey in the world of football, Nike's new innovations in the kit will certainly help the team on the field. The material is much lighter and the air truly flows through the jersey to keep us dry on the pitch." Sunil Chhetri, Indian national team captain.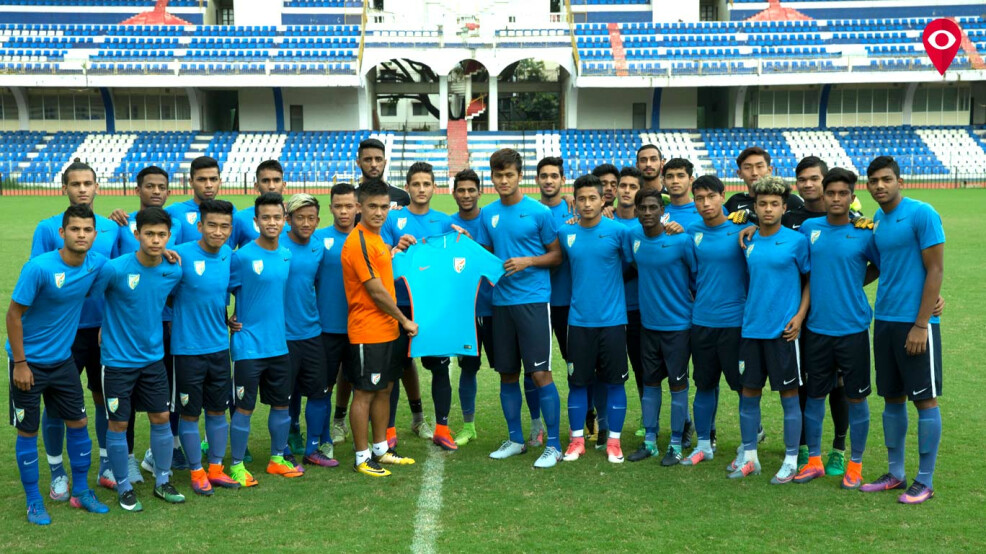 Nike leverages sustainable innovation for its football kits through the use of recycled polyester, delivering unrivaled performance and lower environmental impact. The kit's shirt and shorts are constructed with recycled polyester fabric, which is made from recycled plastic bottles melted down to produce a fine yarn.



We are extremely happy that both the senior and the U17 team will be wearing kits that include some of Nike's most pinnacle innovations in football. The new blue look for the team will complement our fearless brand of football well." Kushal Das, General Secretary, All India Football Federation.