Ashu Thakkar wins silver and bronze medal in Delhi Marshal Arts National Jiu-Jitsu Championship 2017
Mumbai -
Ashu Thakkar (38) who was obese with 85 kilogrammes in 2014, but she with her strong will power and hard work and proper diet managed to shed down her weight by 20 kilos.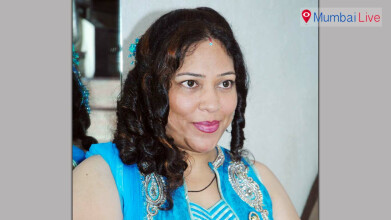 Ashu Thakkar after shedding her weight, she got herself trained in martial arts. Thakkar under the guidance of her trainer Micheal Perera participated in Delhi Marshal Arts National Jiu-Jitsu Championship 2017 held in Talkatora stadium on 27, 28 and 29 March. Ashu Thakkar represented India and won silver and bronze medal.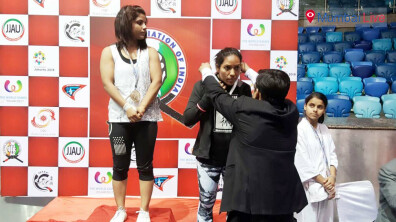 Around 1000 competitors participated in this competition. Ashu Thakkar participated in the completion representing MM Warriors organisation and trainer Micheal Perera. Ashu has strenuously practised for three months for this competition and her family also supported her. The Ashu Thakker's current weight is 62 kg in the spot. She bagged silver and bronze medal, she expressed her happiness to Mumbai Live.