HC orders, chief minister 'requests' striking doctors to resume duties
Mumbai -
The Bombay High Court has just ordered striking doctors to resume duties and give some time to the government to provide them proper security. Orders have been given to government to provide ample security to the hospitals so that attacks on doctors will cease.
Chief minister Devendra Fadnavis in an address in the ongoing state assembly session 'requested' doctors to resume duties immediately so as not to inconvenience patients. The government was ready to conduct discussions with the doctors but they should not neglect their 'noble profession', he reminded doctors.
He said he was firmly with the doctors and understood their problems.
My statement in Legislative Assembly appealing the doctors to resume duties.Govt is concerned & working on doctors' security.#DoctorsStrike pic.twitter.com/dwyFslBi2Q

— Devendra Fadnavis (@Dev_Fadnavis) March 23, 2017
Doctors, backed by the IMA and the resident doctor's representative body MARD, had almost decided to call off their agitation last night. But three more incidents of attacks on doctors by relatives in Mumbai and Thane have strengthened their resolve to continue the agitation.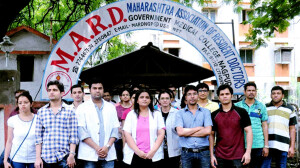 According to IMA member Dr Sagar Mundada, a female doctor was abused and threatened by relatives at JJ Hospital at 1.30 am today, while the head of the Gynaecology department was verbally abused and threatened with assault at the civic hospital in Kalwa last night.
"We are now waiting for a balanced judgement from the High Court," Dr Mundada told Mumbai Live this morning. "Failing which, doctors are ready to go to jail."
Read earlier story here-
https://www.mumbailive.com/en/city/ima-asks-all-opds-in-city-to-shut-down-doctors-agitation-worsens-hc-hearing-today-9425
Most private hospitals have also closed down their OPDs- these include the Apollo Hospital and Kohinoor Hospital in Mumbai, Only emergency services are working, say doctors.
The doctors have the backing of the municipal teachers association, the Maharashtra Association of Practising Pathologists and Microbiologists, the Association of Otolaryngolists, Mumbai and other associations have joined hands with the agitation. The Association of Medical Consultants in Mumbai has called for 'closure of OPD and non emergency services till further notice. Emergency services will continue', says the AMC statement.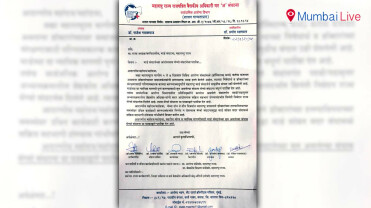 The MAPPM has said its members will stop routine laboratory work and serve only emergency samples till further notice.
Meanwhile, according to Dr. Anil Pachnekar, chairman of the IMA's state action committee, the state government should stop giving false promises to doctors and should provide them security instead. "All civic run hospitals lack basic facilities i.e no proper beds, no infrastructure. And this bothers both doctors and patients, because of which the latter thrashes the doctors. There is an act namely Doctors Protection Act which was formed in 2010. It states that if any person harms medical professional then that person can be prosecuted for the same. It is a non-bailable offence. There are 50-60 cases have happened where doctors have been beaten up but nobody was convicted. The state should make use of this act and should prosecute. Only then these attacks will stop," he said.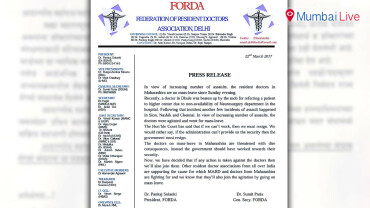 Dr. Pachnekar added that the HC has asked government to provide atleast 70-80 security guards to civic run hospitals but in reality only 7-8 security guards have been deployed. He further added that IMA, MARD, pathological association, paramedic staff, all private hospitals across Mumbai, and FOGSI have joined resident doctors strike.