Pharmacists now have to clear national exam
Mumbai -
The Pharmacy Council of India will soon make it mandatory for pharmacists to clear a national level examination to get their registration licenses.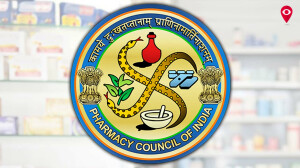 Maharashtra Pharmacy Council president Vijay Patil told Mumbai Live that the initiative has been taken to ensure that bogus pharmacists are not allowed to practice the trade by procuring spurious certificates. In Maharashtra, it is mandatory for pharmacists to register themselves with the Maharashtra Pharmacy Council. Only registered pharmacists are allowed to ply their trade in the state. However, complaints that bogus certificates are being used to secure registration with the MPC have surfaced in the last few years. Most of these have emanated from states like Chhattisgarh, Rajasthan, Madhya Pradesh and Uttar Pradesh. The MPC had mooted an exam to precede the registration process but had to back off due to protests.
The national body, the PCI has now stepped in with an exam of its own to curb the malpractices. Patil says the decision was taken at a recent meeting of the PCI board. The Maharashtra Registered Pharmacists Association has welcomed the move. The Association's president Kailash Tandale says the move will help customers and patients who stand to suffer at the hands of the bogus pharmacists.