Cuffe Parade resident demands 10k for nuisance caused by Metro construction
Mumbai -
Cuffe Parade resident Robin Jaisinghaniya's wife and two daughters, aged four and eight, stay close to the ongoing Metro-3 construction. According to Jaisinghaniya, his family was happy until February. After February, the Mumbai Metro Rail Corporation began the Metro-3 project and Jaisinghaniyas lost their sleep. They claim that along with sleepless nights, their health is deteriorating. Angry Jaisinghani went to the High Court and have asked for INR 10,000 as compensation per family member.
MMRC has been violating the rules related to timings and sound. The official work timing is from 6:00 am to 10:00 pm. However, the workers on the site work after 10:00 pm and the sound becomes unbearable. I tried talking to them but they did not entertain my pleas. Finally, I chose to go to court," said Jai Singhaniya.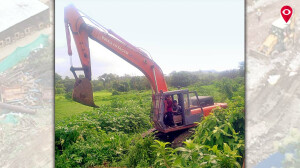 Jaisinghaniya in his petition has roped in MMRC officials, contractors and authorities concerned for violating the noise limit. He has asked for the refund from the month of February as the family claims that they have been living in pain since the beginning of construction.
I have been threatened for asking the contractors to stop working post midnight. Since February, I have been making complaints to police, nothing has changed. We also took signatures of our society members and sent the letter to MMRC officials but we got no answer. And as a last resort, I moved to High Court for justice," Robin Jaisinghaniya, petitioner.