Gold worth INR 92 lakh seized at Mumbai Airport
Mumbai -
Mumbai Airport has been a hub for smuggling gold lately. On Sunday, gold worth INR 92,00,000 was seized. A Figi citizen and two others were arrested by the Air Intelligence Unit (AIU).
Early morning on Sunday, Figi resident Kishore Khera (34) who is a jeweler, was traveling from Figi to Mumbai. On checking his luggage, 1 kg of jewelry was seized by the AIU which was worth INR 31,00,000.
Another case came to light on Sunday itself when 26-year-old, Shahid Iqbal, was traveling from Kolkata to Mumbai and was carrying 1.74 kg of gold. Iqbal tried to get away from the officials by hiding the gold bars in his shoes. The gold was handed over to him by somebody on a Bangkok-Kolkata flight, where the gold was stashed in a passenger seat. Iqbal then brought the gold from Kolkata to Mumbai.
Iqbal runs a chain of restaurants called 'Al -Hayat' in Kolkata.
AIU has recovered a gold statue of Lord Buddha valued at INR 29,00,000 from 33-year-old Dipesh Kashiani, who was carrying it in his check in luggage. He had arrived at Mumbai airport from Bangkok on July 31.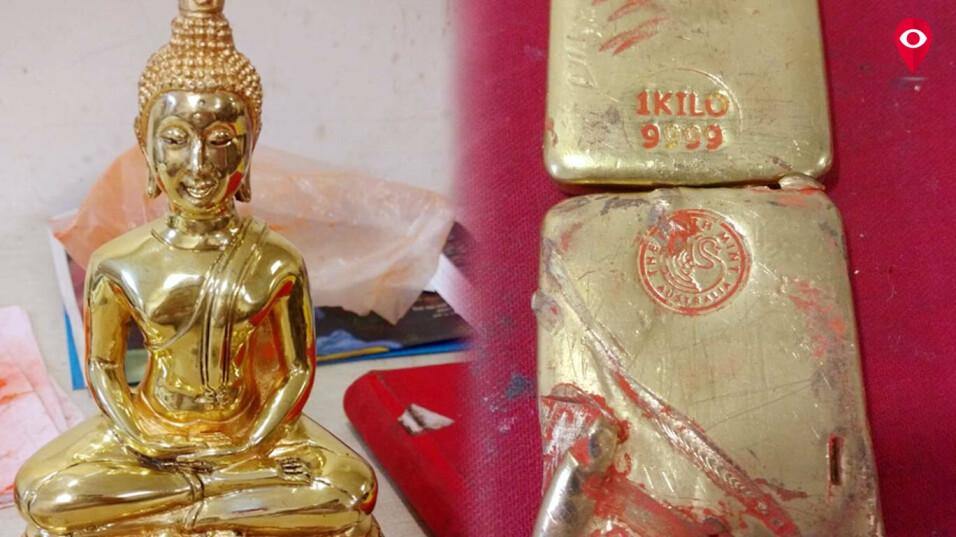 In the last 2 months, cases of drug and gold smuggling at Mumbai airport have been resurfacing quite frequently.
Related Article: Cocaine seized at Mumbai Airport
Related Article: Airport or Gold Mine?