Versova beach shines after an 85 week clean up drive
Mumbai -
Mumbai's Versova beach, once a quagmire of plastic waste, took a breath of fresh air after 85 weeks of clean up action recently. Mumbai based lawyer Afroz Shah who took up the challenge and changed the face of Versova beach, came in for some praise from no less than prime minister Narendra Modi in his 'Mann Ki Baat' radio programme last weekend.
Mumbai Live correspondent Mansi Bendke caught up with Afroz Shah to know his plans for other beaches in the city.
Q. Are you planning anything for Environment Day which falls on 5 June? Which beaches will you be cleaning up?
A. See, there are 19 beaches in Mumbai and they all need a cleanup. We will draw up a strategy for a cleanup drive and slowly, we will clean up other beaches. We will be getting help from the residents who reside in the vicinity of the beach. The best part is, I don't have to look for the residents, they themselves call me for offering help. Once Mumbaikars get a habit of maintaining cleanliness, they will stop littering.
Q. After a clean up drive, how do you dispose of the garbage? Do you recycle it?
A. With the help of technology, we can generate electricity from plastic. Not only this, but we can generate engine oil as well from plastic. This oil can be used by fishermen in their boats. There is a plant in Pune which creates oil from plastic waste. A similar plant will be installed at Versova beach for which we have a the license from the BMC and have secured the place as well. Secondly, we will start an awareness drive regarding segregating waste. The waste which is segregated goes to a segregation centre where plastic waste is separated and then treated. You too can segregate domestic waste and put it to use. You can make fertiliser out of wet waste. There is so much waste on our beaches, if we treat it better, we can make plastic money with the help of plastic waste. This is just a beginning and we will be able to try new ideas.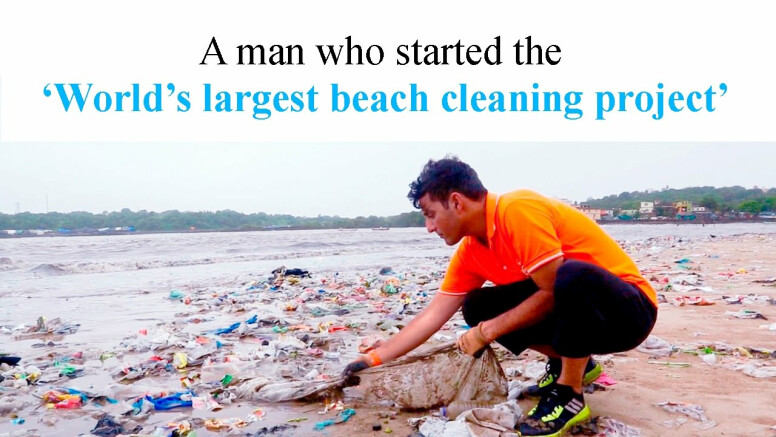 Q. During the rainy season, it must be challenging for you to maintain cleanliness as the ocean throws up the waste with the tide on the shore...
A. Yes, when at high tide, ocean brings waste with it on the shore. It is just like us, we bathe daily to keep ourself clean. Likewise, the ocean cleans itself on a daily basis. And we are ready to clean up the shores. Last year, we worked on weekends and lifted one lakh tonne waste on a daily basis.
Q. Who supported you in this cleanup drive?
A. When I thought of cleaning up the Versova beach, I realised that it was not an easy task and a single person cannot pull it off. Still, I started with my work and slowly residents joined me in my work. The BMC also participated in the 2016 clean up drive. Then we collected 5 million tonnes of waste with the help of BMC workers and residents. See, this is not just the government's or BMC's responsibility but citizens should also maintain the cleanliness. I feel, before we point fingers at others, we should take the responsibility on oursleves in maintaing cleanliness.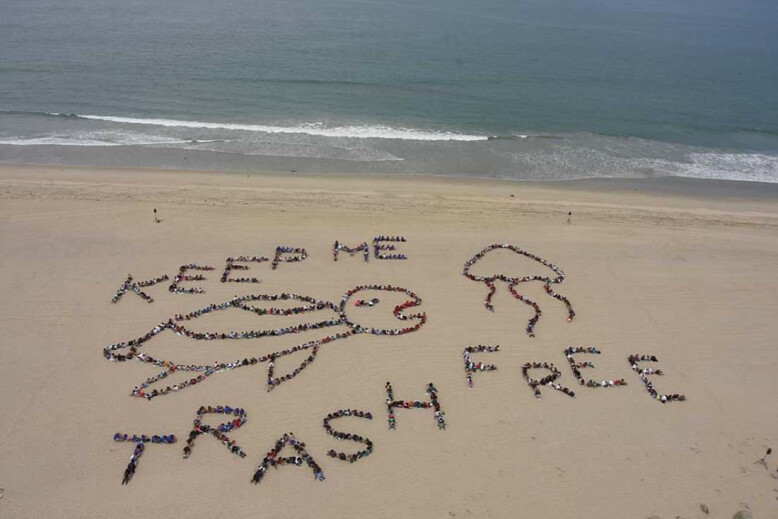 I met BMC officials and told them about my clean up drive. They readily agreed and supported me. Versova locals helped me a lot in my drive. Now I am getting support from the UN. I am glad that the UN is backing me for the cause.
Q. You met new friends during your drive...
A. Oh yes, I met so many new like-minded friends. We usually have many 'FB friends', but I can proudly say that I have got 'beach clean-up' and 'toilet clean-up' friends.

Q. There are so many beaches in Mumbai. Why did you start with Versova beach?
A. Versova beach is dealing with a lot of problems. Approximately 22 million people reside in Mumbai. Out of this, waste thrown by 10 million people ends up on Versova beach. Waste which is thrown between Borivali and Andheri comes to Versova beach. And so we took 85 weeks to clean up the mess.

Q. How difficult it was for you to clean up for 85 weeks?
A. Actually, it was not tough for us because we did it with full passion. We are proud of our work and we also love it. And we do it with full loyalty and so we never felt burden of it. One has to give 2 days of their week and wear gloves and start cleaning up. It's all about mentality.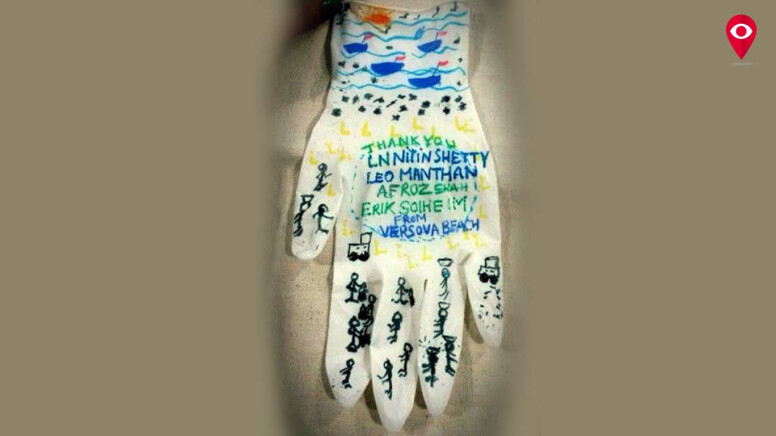 Q. How did you manage your personal and professional life while cleaning up the beach?
A. It is not at all difficult. Weekdays, I do my professional work and on weekends I clean up the beach. Usually, people focus only on their work but they should know how to balance professional and personal life. In 365 days, give two hours daily and see the change. Initially, I used to give two hours for the clean up but now I give two days for the same. You will not believe it, but I am so fond of my work that I can't wait for the weekends. I should have started it long back, but it's never late.
Q. According to you who is responsible for littering on the beach?
A. When it comes to cleanliness, we point fingers at each other. We should start with ourselves and should not wait for others initiative. Take the initiative even if you are alone. If you change, then others will change. Mahatma Gandhi, Sardar Vallabhbhai Patel, Dr Babasaheb Ambedkar did the same. I am following their principles. If we are suffering, then we should find out the way. Gandhiji's salt satyagraha is the perfect example. He protested, took the initiave and he won. I am doing the same. I think, Mumbai's beaches are losing their beauty due to the waste. And it is our responsibility to clean up the beaches. I have taken the responsibility of lifting the waste.
There are all sorts of people out there. Those who litter and others likeAfroz who have taken the responsibility of cleaning up after them. Now, you have to decide whose side you want to be on.