Maharashtra bids the Ambassador goodbye
Mumbai -
From many decades, the Ambassador car was the identity for ministers and bureaucrats alike.
Today however the scenario has changed. Ministers prefer luxe cars over the sturdy Amby.
The production of the Ambassador car was stopped in 2014. Now the Maharashtra Government too proposes to buy 225 new cars to replace the Ambassadors in its fleet.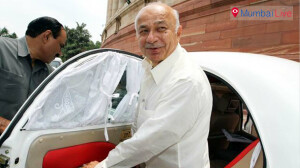 Former Chief Minister Sushil Kumar Shinde and Vilasrao Deshmukh were among the last of the chief ministers of the state who used the Ambassador cars for transport. Ashok Chavan used an SUV when he was CM.
The state's general administration department is now mulling phasing out the entire fleet.
Farewell, Ambassador!