Tejas Express set to grow powerful with new engine
Mumbai -
After completing its maiden journey almost a month ago, luxury train Tejas Express, is all set to become more powerful.
A diesel engine is to be used for the train Monday onwards. Earlier, the entire train was fancy but the engine. Now, the engine will be a part of this train's charm. The train was brought to Kalyan loco shed and workers gave the engine a facelift and matched it to rest of the train.
Related Article: Tejas Express will now charge for headphones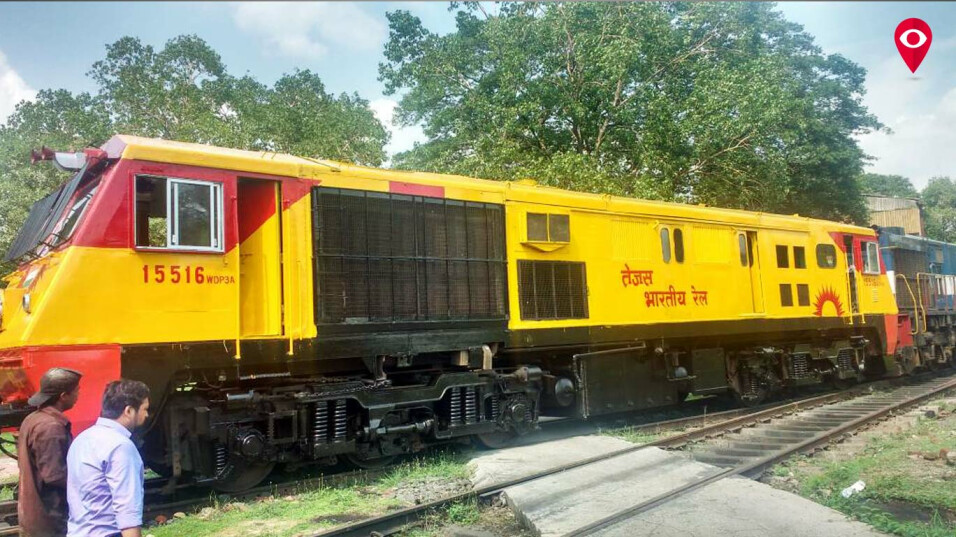 The new engine is expected to power the train to 160 kmph. Tejas Express in one of the few trains in the country to get a specially designed engine. The engine is capable of producing 3100bhp power and has axle load limit of about 19.5 tonnes.
Tejas Express will now be complete with the engine matching the rest of the train. One small request, don't trash the inside or outside of the train? Let's try and keep our prized train clean and powerful!