CM uncle save Aarey please!
Mumbai -
A message is viral on social nowadays in which a two and half years boy has made an appeal to CM Devendra Fadnavis to save Aarey.
In this video, Arjun Mehta who is just two and half years old has raised a question to the Maharashtra CM Devendra Fadnavis asking that if people start making their habitat in a forest then where will the animals, birds of many various species go? And also requested CM uncle to Save Aarey.
Arjun Mehta's father Jalpesh Mehta is an environment lover. Mehta is working with an NGO named Empowerment Foundation for a better environment for many years. Alpesh Mehta said that if nature is disturbed then the coming generation will face many problems.
The video is of one-minute duration and around 1.5 lakh people have viewed it so far.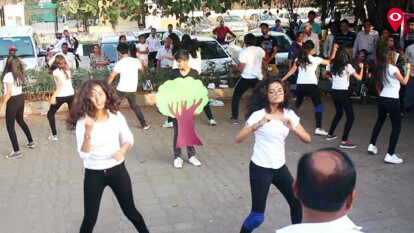 In this initiative along with Arjun Mehta and Jalpesh Mehta now even college students have taken parts. 40 Students of KC College and Hindu College have conducted a street play on Saturday near NCPA and Hotel Intercontinental and tried to spread awareness message of 'Save Aarey' to Mumbaikars.
Now college youth have joined Arjun Mehta with this initiative of 'Save Aarey'.