BJP makes way for Sena's Mayor
Mumbai -
In a press conference held at Varsha Bungalow, Maharashtra CM announced that BJP will not be contesting for the post of Mayor slated on 8 March and Deputy Mayor, BEST Committee.
BJP has taken a back foot on the issue of the selection of Mayor. After a long tug of war between both the saffron parties, BJP withdraws itself for the prestigious post of the Mayor and such others.

In a press conference, Maharashtra CM Devendra Fadnavis said that BJP has taken decision not to elect for the posts and if needed will led its support to Shiv Sena.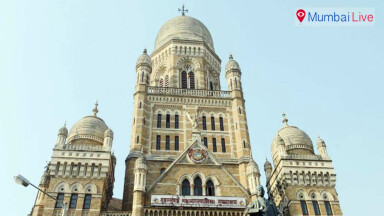 Fadnavis further said that the decision was taken for the betterment of Mumbai. A three member committee will be set up of senior officials for carrying Transparent workings and on the recommendation of this committee state government will support Municipal Corporation.At last CM Fadnavis said now Shiv Sena's way is clear for the post of Mayor.