Devendra Fadnavis shares his experience of travelling in local train
Mumbai -
BCM sharing his own experience, Maharashtra CM Devendra Fadnavis expressed the importance of Metro for Mumbaikars. Fadnavis shared his experience of travelling in a local train.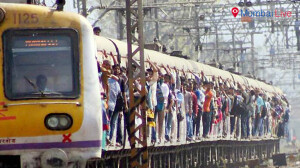 Fadnavis said that once he was to travel from Mira Road to CST, He was waiting for the train and when the train arrived at the platform it was so crowded that he literally had to fight to enter the train. Anyhow he managed to enter the train and was in extremely bad condition as he was not able to move.
All the members in the house began to laugh. By giving an idea of the bad condition of Mumbaikars travelling from to and fro, Fadnavis spoke about the Metro works are carried in Mumbai.